If you're searching for a part-time job that won't take up most of your day, then you may want to check our babysitting position on our website. The international babysitting service company has been offering many part-time positions in the major cities, like Tokyo, Yokohama, Nagoya, Kyoto & Osaka.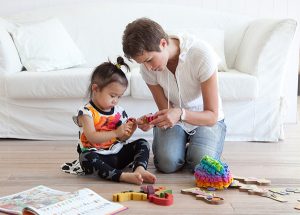 Here are more details about the position we offer:
Competitive hourly wage (Starting at 1,513yen per hour for English speakers)
Higher wage for 2 or more children, late night and weekend shifts
Full round-trip daily transportation coverage
Flexible hours (3.0 hours minimum)
Variety of locations (Tokyo, Yokohama, Nagoya, Kyoto & Osaka)
No Japanese skill needed. New comers are all welcome!
Accept all nationalities!
Tasks include:
Ensuring child safety
Preparing meals and snacks
Helping with homework
Playing games and having fun!
Changing diapers
Getting children to bed on time
Bathing and dressing young children
Transporting children
Preparing and cleaning baby bottles
You can simply send your application via email here: recruit@babysitters.jp
I you are only available one or two days a week, that is no problem at all. We have many babysitters who are available only on weekends, etc.  We are looking forward to your applications and working with you in the near future.
babysitters & company