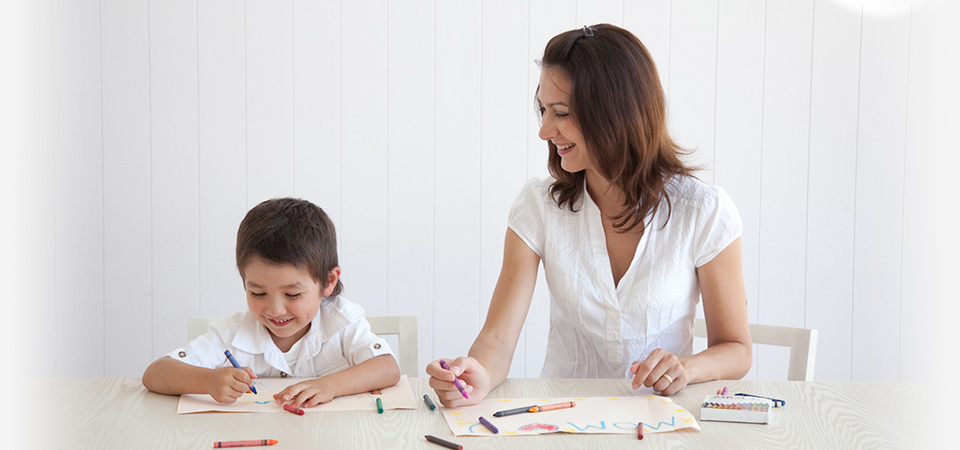 Frequently Asked Questions (FAQ)
Questions About Our Services
Q

Can I use the service for a one-time trial?

A

 Yes. Non-members may use the service up to three times. The service fee is paid in full in advance by bank transfer or credit card, and the transportation fee is paid in cash directly to the babysitter. Families residing in Japan will automatically become a member after three or more visits.

Q

Can I try use your service for just one hour as a trial?

A

Yes, you may use the room for one hour, but you will be charged for three hours.

Q

Is it possible to be put me on a waiting list?

A

Yes. You may need to wait some time to get a suitable bababysitter that matches your requirements. However, we will keep you updated when we find a suitable candidate. Even if we cannot find a candidated who matches all your requirements, we will let you know if we have a good one for you.

Q

Do you have insurance?

A

Yes. We do have liability insurance. We have liability insurance that covers our legal liability in the event of an accident caused by the carelessness of the babysitter, or in the event of bodily injury or property damage to your child while performing your duties.

Q

I live in a rural area, can I still get the service?

A

We primarily send our babysitters in Tokyo, Yokohama, Nagoya, Kyoto and Osaka. However, we may be able to make arrangements in other areas, so please feel free to contact us first.

Q

Can you do household chores for me?

A

Unfortunately, No. We cannot let our babysitter to do house cleaning. Cooking, cleaning with a vacuum, cleaning bathroom or doing laundry are not included in our service.

Q

I'm traveling abroad and would like to be seen for a week or so, is this possible?

A

Yes. This is possible if the babysitter's schedule allows for it. If one babysitter is unable to take care of all the children, it is possible to have more than one babysitter.

Q

Can your babysitter go shopping?

A

Yes. Our babysitter can go shopping with you and/or your child. Please instruct her the list of items you wish her to purchase and the name of the store. Then please give them cash for it.

Q

Can I ask for help even when my child is sick?

A

Yes. Because your child is sick, we are able to take care of your child on behalf of you, so please do not hesitate to ask us for help.

Q

 Can we ask the babysitter speak in English (or other foreign languages) only with our children?

A

Yes. All of our babysitters speak English (or other languages), so all conversations with your child will be in English (or other languages).

Q

Can I ask for a school drop-off and pick-up ?

A

Yes. We can pick up and drop off students at nursery schools, kindergartens, schools, and other locations. We can also provide transportation by public transportation (train and bus) and taxis.

Q

Can I make a last minute booking on the same day?

A

Yes. As long as we have vacany, we can arrange our services for any last minute request. Please feel free to contact us even if your request is made a few hours in advance.

Q

Can you offer me a discount?

A

 We offer no discount.
Questions About Our Babysitters
Q

Can I set up an online interview with your babysitter/s before I decide to move on?

A 

Unfortunately, we offer no free online meetings with our babysitters prior to the official reservation. If you would like to learn more about our babysitters, please check their profile page. Thanks for your understanding.

Q

 Can I try a couple of babysitters before?

A

Yes. You can choose a babysitter who seems the best fit for you on our webpage list. Please note that we do not offer free face-to-face interviews so please make a 3.0 hour official booking through us for your first trial booking.

Q

Can your babysitters speak a little bit of Japanese?

A

 Yes & No. Some of our babysitters can but others cannot... Thus, if you have difficulty in communicating with our babysitter, please feel free to call on us. We are more than happy to translate it for you on the spot.

Q

Does the babysitter ever go back to her home country?

A

Yes. There are times when our babysitters may be going home temporarily or permanently. We will let you know in advance when this will happen. Please note that it may take some time to find a replacement babysitter after the current babysitter's leave.

Q

Where are your babysitters originally from?

A

Our babysitters are from all over the world. For example, the United States, Canada, Mexico, Australia, New Zealand, United Kingdom, Ireland, South Africa, France, Italy, Switzerland, Germany, Belgium, Denmark, Spain, Sweden, Finland, Russia, Ukraine, Singapore, Vietnam, China, Hong Kong and Korea.

Q

I would like a babysitter whose first language is English for my child. Is it possible to request babysitters from North America only?

A

We will do our best to take your requests into consideration, but we understand that being overly concerned with nationality may make it take longer to find you a babysitter. Almost all of our babysitters are very fluent in English, so we would like you to meet a variety of babysitters regardless of their nationality.

Q

I am inquiring on behalf of my boss, can I make a reservation?

A

We can accept inquiries from agent or secretary. But child's parents must reach us directly and finalize the reservation. Please kindly let your client or boss make their official request through us.
Questions About Fees
Q

I would like to use the service for the first time, but I am not yet sure of my plans. Will there be a cancellation fee?

A

For non-members, the fee is paid upfront and the cancellation fee will be charged depending on when the cancellation is made. 3 days (72 hours) in advance will be fully refunded, so please do not hesitate to contact us. Once you become a member, no cancellation fee will be charged when the cancelation is made by 18:00 the day before your booking.

Q

How do I pay for meals and snacks for my children if they are purchased separately?

A

Usually our babysitter asks you for instructions about your child's meal for the day. Thus, if you would like her to take your child out for lunch/dinner, please kindly give her cash for it before you leave your hotel or house.

Q

Do I have to pay for a taxi after the last train? The babysitter can stay in our place if she wants to.

A

Yes. Please kindly send our babysitter back home immediately after the service is over. When we run out of public transportation, you are entitled to arrange a taxi for the babysitter. In the event of an emergency, such as a natural disaster, we will consult with the babysitter and see if we can accommodate her in a hotel or at your location overnight.

Q

 Our home is located a little far from the the nearest station... Can you send your babysitter?

A

If your location is more than 1.5 km away or more than a 15-minute walk from the nearest station, please kindly pick our babysitter up from the station and drop her off. Otherwise, please let her use a cab from/to the station.

Q

Our location is not in the city, is it possible to make a request?

A

When the commute is more than one hour, an extra fee will be charged. If the commute is 2 hours one way, the round trip is 4 hours, so an additional fee of 2 hours will be charged.

Q

Do we pay for the babysitter's meals?

A

No. You do not need to pay for the babysitter's meals. They will take care of their own meal by bring it from home or on the way to your place. Please note that some of our babysitters may have dietary restrictions so please don't worry.
© babysitters & company